Code Mesh LDN 2018 - Interactive GPU Programming with ClojureCUDA and ClojureCL
You can adopt a pet function! Support my work on my Patreon page, and access my dedicated discussion server. Can't afford to donate? Ask for a free invite.

November 4, 2018

Please share: Twitter.

New book available for subscription.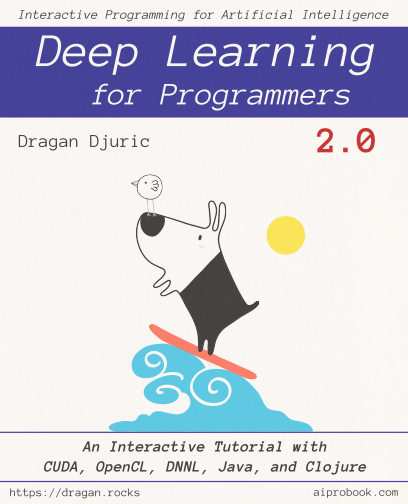 Check out the html presentation slides. If you are at the conference, say hi :)